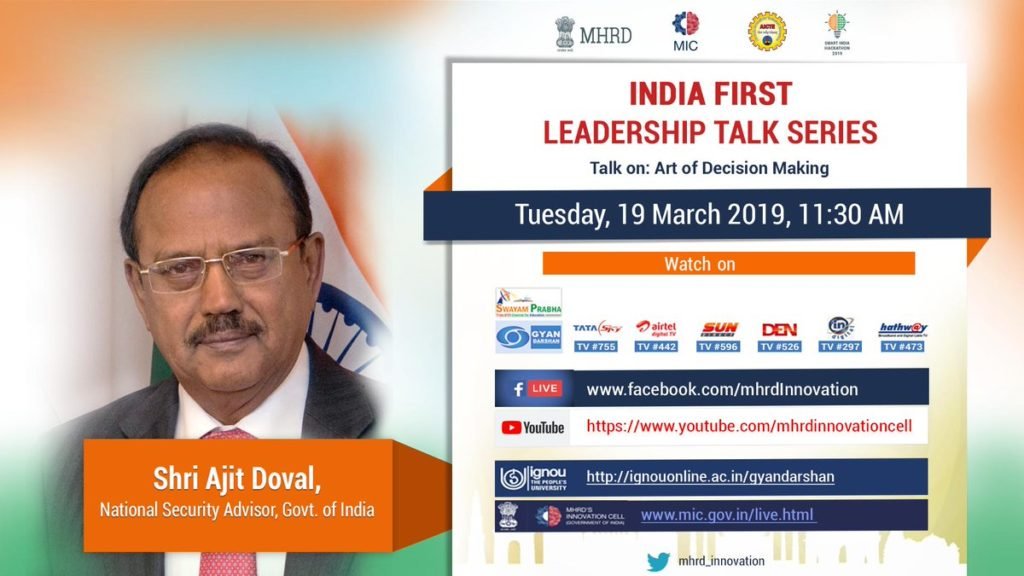 UPCOMING EVENT
With your immense participation MHRD Innovation cell (MIC) – India First Leadership Talk Series is a roaring success. We are overwhelmed by receiving large number of questions for each episode from hundreds of students.
In series of bringing best industry leaders for young minds of country, this time we are pleased to share that for episode 03 of India First Leadership Talk Series MIC has invited Shri Ajit Doval ji, National Security Advisor, Government of India which will air on 19th March, 2019 at 11:30 AM.
We request you to circulate this information among student of your Institute to submit their questions to be asked to Shri Ajit Doval ji, and we will ask selected questions to shri Ajit Doval ji along with student's name and college name.